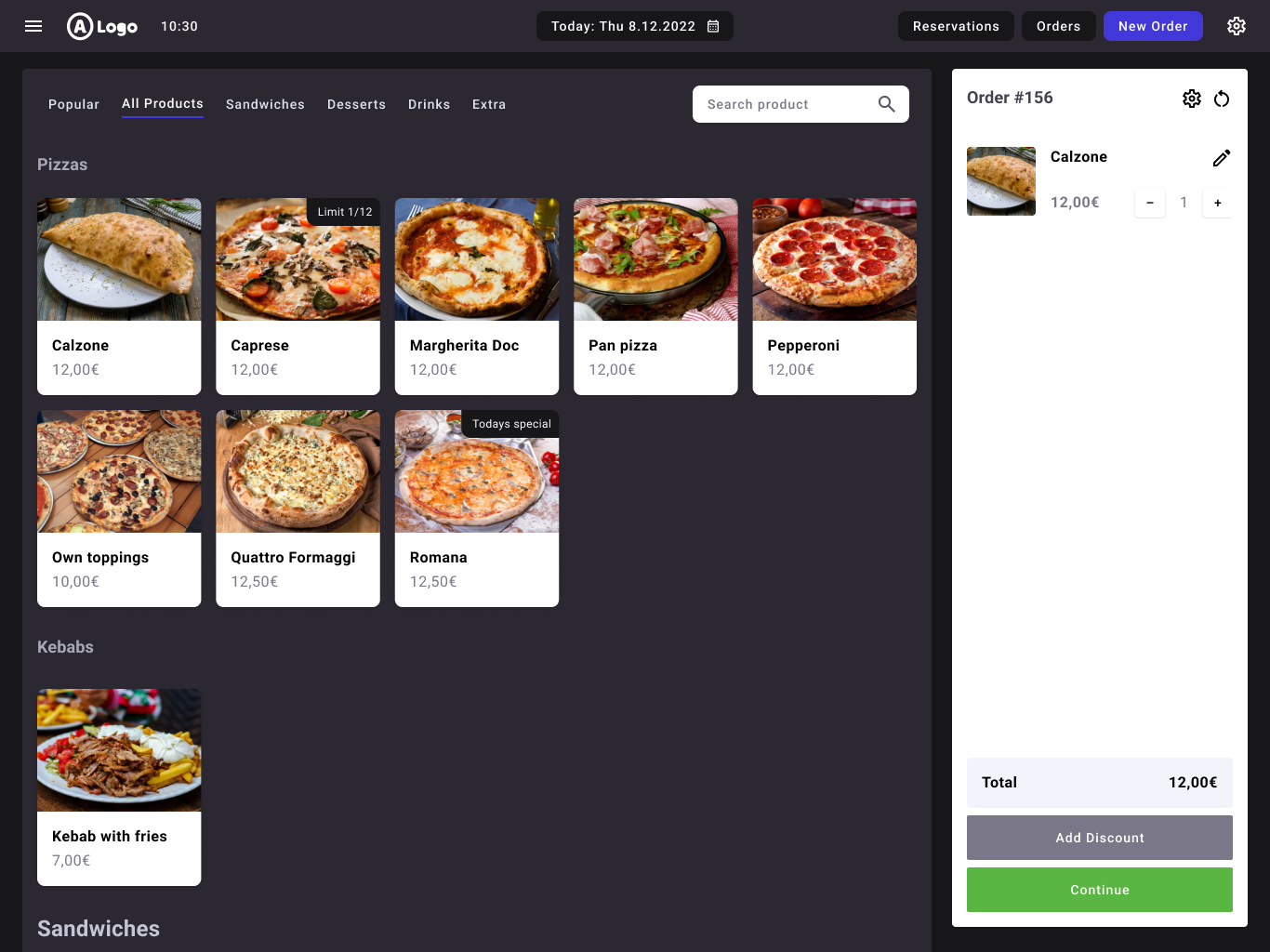 Point of Sale
On any device, anywhere.
Rafla offers a fast and efficient cash register system for restaurants that is suitable for a variety of restaurant needs.

In our opinion, the restaurant's cash register and its speed are the most important things that must be in order. We have worked hard to ensure that the Rafla cash register enables more sales in the restaurant. That's why the cash register is available on any mobile device, such as a smartphone or tablet. The cash register can be carried in the staff's pocket, which facilitates additional sales. When the Rafla cash register is used on a browser, the restaurant owner and staff can stay up to date on restaurant events regardless of location.

The Rafla cash register is designed to facilitate daily restaurant operations and improve customer service. The cash register is aimed specifically at restaurants that want to improve the speed of their operations, employee satisfaction, and customer experience. Learning to use the Rafla cash register takes only a moment because it is designed for people working in restaurants, not to complicate life with unnecessary complexities!

The cash register includes all the necessary features that a restaurant needs to maintain efficient business operations. The Rafla cash register allows for easy and fast processing of orders, splitting payments, and tracking sales. The cash register enables easy and quick payment transactions, which improves customer service and speeds up customer service.

If you are a restaurant owner or staff looking for an easy and fast cash register system for your restaurant, Rafla cash register is just for you. Contact us and start improving your restaurant's operations and profitability today!