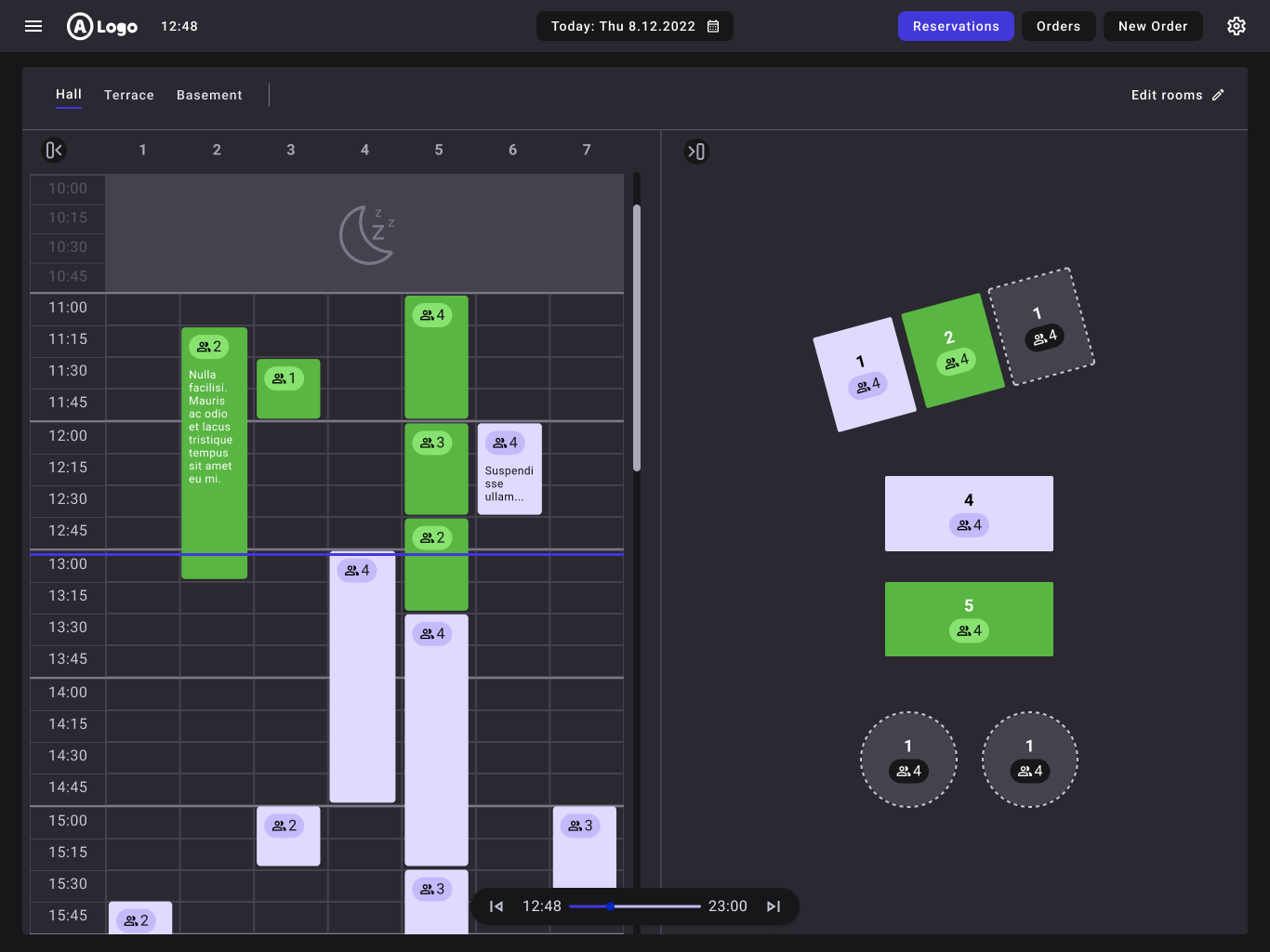 Table Reservations
Improve your restaurant's profitability and customer experience
The restaurant's own table reservations (distinguished from third-party table reservations such as Quandoo, TableBooking, and others) are key to improving the profitability of restaurants. With Rafla table reservations, you can quickly see what the customer demand is for, say, the upcoming evening. When customers can book a table in advance, the restaurant staff can better plan the preparation and service of food. This reduces waiting times and significantly improves the customer experience. 

In addition, table reservations help restaurants manage table usage more efficiently, keeping tables potentially full for longer periods of time and making better use of the restaurant's capacity. This leads to increased sales and better profitability. 

Booking is also convenient for customers who can avoid unnecessary waiting and ensure that they get a table at the desired time. Table reservations can also help restaurants gather important information about their customers and their needs, which in turn allows for better service and customer loyalty. Rafla table reservations are an integral part of a larger system, allowing the cash register, table reservations, kitchen, and service to see the same information in real-time. 

When you want to improve your restaurant's profitability and customer experience, make sure to offer table reservations and advertise them effectively. Contact us today and ensure the best possible customer experience!